One of my favorite books growing up was
Cloudy with a Chance of Meatballs
, a children's story about a town, Chewandswallow, where the precipitation comes in the form of food, so no one has to buy or cook any meals. Perhaps it was my ravenous appetite or my roly-poly physique, but something about the story captured my imagination. Of course, the detailed, whimsical illustrations and the fable-esque, Grandpa-telling-tales bookend structure probably had something to do with it as well.
Like any good fable, the good times don't last for the town of Chewandswallow. The sky chefs and butchers, or whoever, turn against them, and the food downpours become food natural disasters. It starts off bad and slowly builds. I particularly recall the blizzard of awful sandwiches (jelly and mayonnaise?) that makes everyone sick to their stomachs. The childrens' white, ashen faces made them look like they were about to die of scurvy.
No reason is ever given for the turn in luck--it's just the way things are, a natural disaster of epic proportions. Homes are destroyed, schools close, government shuts down, and people can literally
take a flying fuck at a rolling doughnut
.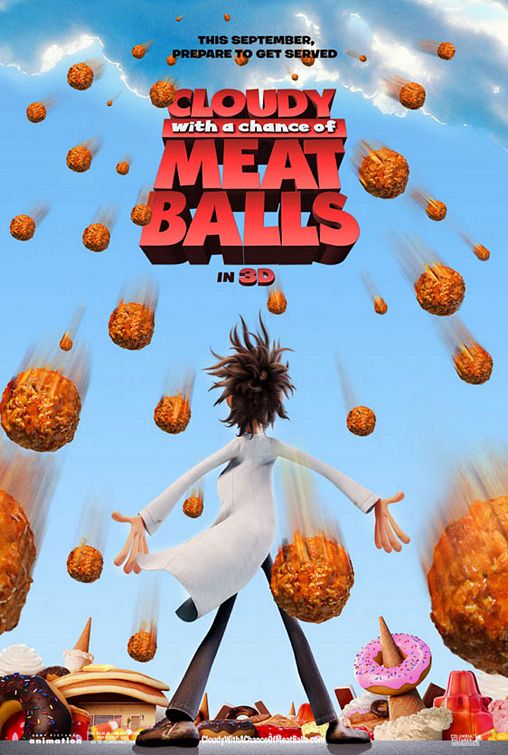 Mother...fucker....